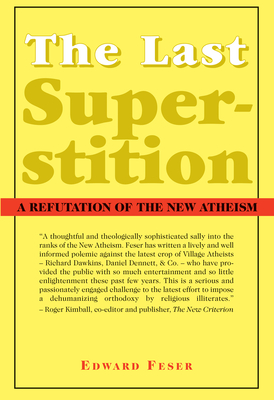 Inventing the mind-body problem
In this section of chapter 5 Feser begins by targeting the philosopher who seems to be his public enemy number one: Rene Descartes. It was he who rejected the Aristotelian account in favor of the "mechanistic philosophy" that we still know of today that rejects formal and final causes. But doing this inevitably results in an apparent "disaster": the complete undermining of the possibility both of moral evaluation and of reason itself. (186) Before getting there, Feser here summarizes the mechanistic view of the world for the most part accurately and notes the differences between primary and secondary qualities.
Primary qualities include solidity, extension, figure, motion, number and the like, and in particular any quality that can be mathematically quantified and which does not vary in any way from observer to observer. Secondary qualities include colors, sounds, tastes, odors, and so forth, and an object's having them amounts to nothing more than a tendency to cause us to have certain sensations. (189)
I would add that things like solidity wouldn't technically be a primary quality since solidity is nowhere to be found fundamentally, but is an emergent property of matter at higher levels. But this is not really relevant here. What is relevant is whether the secondary qualities exist in the objective world or they exist only in the mind of observers. On the "mechanistic" view the answer is no, Feser explains, and so a soul must exist that is separate from the physical body that interacts with it like a "ghost in the machine." But without this, the materialist seems to have a problem. How does the materialist explain 
qualia
, the conscious experiences that determines what it's like to have it? A few examples would be in the experience of seeing red versus seeing green, of tasting coffee versus tasting cheese, or of feeling warm versus feeling cold. They're all different sensations, and yet "one cluster of neurons firing seems qualitatively pretty much like any other, and certainly very different from these sensations [such that] it is hard to see how any sensation could be reduced to or explained in terms of nothing but the firing of neurons." (191)
Yes it is hard, but not impossible. Here we still have the genuine mystery of qualia. Since the human brain is the most complex thing in the known universe, it's going to take a bit longer to unravel its mysteries than many other things. One underlying assumption in Feser's above understanding is that the neurons in the brain fire the same way when you see the color red versus seeing the color green. But why should we think that's true? Different neurons fire 
when we see
 different wavelengths of light.

Cells in the retina called "opponent neurons" fire when stimulated by incoming red light, and this flurry of activity tells the brain we're looking at something red. Those same opponent neurons are inhibited by green light, and the absence of activity tells the brain we're seeing green. Similarly, yellow light excites another set of opponent neurons, but blue light damps them. While most colors induce a mixture of effects in both sets of neurons, which our brains can decode to identify the component parts, red light exactly cancels the effect of green light (and yellow exactly cancels blue), so we can never perceive those colors coming from the same place.
So different physical processes are at work when we see different colors. The experience of seeing red is just another way of talking about the physical brain undergoing the electrochemical signals travelling through it when the retina received the wavelength of red and certain neurons fire. It's similar to talking about an object as solid even though fundamentally it's just made up of empty space and quantum fields. We still don't know exactly how the physical brain gives rise to qualia but I have no reason to think there is anything non-physical involved that is causal.* I'm open to the mind possibly having a non-physical ontology that is 
epiphenomenal 
in nature, meaning, it's an emergent property of physical brains that's causally impotent. But any notion of an immaterial mind having a physical force on matter (like the kind Feser claims, see 
my review
 of chapter 4) is unambiguously ruled out by science. Not only do we
fully understand all the laws of physics
that govern the everyday realm which includes the brain (and therefore anything having to deal with consciousness) and which leaves no room for a mind force to causally effect atoms, but all of
neuroscience has repeatedly shown
unconscious brain activity precedes conscious awareness, 
exactly 
what we'd expect on materialism.**