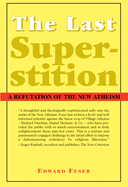 Natural law
I really suspect, at some level, that religion for many people today exists primarily as a means to justify their desire to control other people's sex lives and social interactions. It seems as if all the previous chapters and arguments were really just to lay the foundation for
natural law ethics
, whose proponents are totally obsessed with sex, as is the Catholic Church historically (and many religions in general). But first, Feser scoffs at Richard Dawkins' molestation incident when he was a boy and the "truly creepy vibes" he gets from a possible secular education standard which might be led by
Dawkins'
totally
normal
yet "blasphemous" views on sex that say, in part, "Enjoy your own sex life (as long as it damages no one else)". Oh my! How "creepy" of Dawkins to advocate for
guilt-free consensual sex
! The horror! No. The truly "creepy" views on sex are of course best exemplified by Feser's Catholic Church, given its obsession with chastity, homosexuality, and its massive
pedophilia scandal
. But anyway, to the heart of it:
The "nature" of a thing, from an Aristotelian point of view, is, as we've seen, the form or essence it instantiates. Hence, once again to hail in my triangle example, it is of the essence, nature, or form or a triangle to have three perfectly straight lines. 
...  
When it comes to biological organs, we have things whose natures or essences more obviously involve certain final causes or purposes. So, for example, the function of final cause of the eyeball is to enable us to see. But suppose someone's eyeballs are defective in some way making his vision blurry. In that case, to wear sunglasses isn't contrary to the natural function of eyeballs; rather, it quite obviously restores to the eyeballs their ability to carry out their natural function. 
... 
...whether homosexuality has a genetic basis the question is largely irrelevant. For it is quite obvious that the existence of a genetic basis for some trait does not by itself prove anything whether it is "natural" in the relevant sense. To take just one of many possible examples, that there is a genetic basis for clubfoot doesn't show that having clubfeet is "natural." Quite obviously it is unnatural, certainly from an Artistotelian sense of failure to perfectly conform to the essence or nature of a thing. And no one who has a clubfoot would...find it convincing that the existence of a genetic basis for his affliction shows that it is something he should "embrace" and "celebrate." Nor would it be plausible to suggest that God "made him that way," any more than God "makes" people to be born blind, deaf, armless, legless, prone to alcoholism, or autistic. God obviously allows these things, for whatever reason; but it doesn't follow that He positively wills them, and it certainly doesn't follow that they are "natural." So, by the same token, the possibility of a genetic basis for homosexual desire doesn't by itself show that such desire is natural...Even if it is established beyond a reasonable doubt that there is such a basis, with respect to the question of naturalness of homosexuality, this would prove exactly zip. (133-134)
Whew. Couple of thoughts. Why 
wouldn't 
a genetic basis for something be natural? If failure to perfectly conform to the essence or nature of a thing makes it unnatural, then almost everything we do and have is unnatural. The whole problem once again is trying to argue what you can do for triangles, for humans. Triangles are simple shapes defined a certain way. Humans are much more complicated and irregular to be compared in such a way. What is the perfect form, essence, or nature of a human being? David Hasselhoff? Brad Pitt? Michaelangelo's David? Joseph Smith? The Islamic prophet Mohammad? Or is it Jesus? He was supposedly celibate. Does that mean all sex is unnatural? No Catholic says that, but it would seem to conclude from the concept. Of course, I reject the whole conception of "natural" in this sense and many of us do too. "Natural" means 
of
 nature; it means existing in or caused by nature; not made or caused by humankind. There's a simple logical argument to show how god cannot merely 
allow 
natural defects, he must 
cause 
it, and whatever he causes he must positively will since god cannot cause something he doesn't will: