Editor's note: this blog post was originally written in January 2016 and never published. After realizing this I've edited it to update it for today.
I've been wanting to write a blog post for some time about the politics and attitudes surrounding liberalism, "regressive leftism," Islam, and immigration. I was inspired by the events back in January of 2016 in Cologne Germany where groups of men who appeared to be of Middle Eastern and North African decent sexually assaulted hundreds of women and raped at least two. Some of those who committed the assaults may have been recently arrived refugees, and predictably, there were many conservatives saying "I told you so."
What I face here is a very complicated and tricky situation, and navigating it is like walking over a dilapidated roped bridge over a raging river: every step must be carefully planned.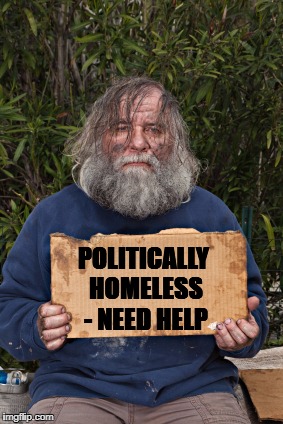 I am at heart a liberal. I believe in liberty and equality and fairness and tolerance, and I despise racism and bigotry of all sorts. But the situation today regarding Islam, immigration, and political correctness is really challenging my liberal identity. Some of the things I hear coming out of the aptly termed "
regressive left
" are making me nauseous — while at the same time I can understand where they're coming from as a liberal myself.
Many people on the Left are genuinely concerned about racism and bigotry towards people of Middle Eastern or Asian ethnicity, but their political correctness inhibits them from acknowledging and coming to terms with the reality of what we face with Islam.
I am concerned about the rise of right-wing fascist groups and political parties in Europe and in other Western counties. I definitely don't want to see Europe go down that path. But at the same time, I'm concerned about rising immigration of people from Muslim majority counties into Europe. Just as I don't want to see Europe go down the road of right-wing fascism, I also don't want to see Europe in 30 years looking like Egypt or Saudi Arabia.
As a liberal, I want Europe to remain open and tolerant, but tolerating views that oppose that very same tolerance is in the long run problematic. There is a huge cultural clash between the disturbingly conservative views that
many of those from Muslim majority countries hold
, with the liberal, secular, and open European cultures. And labeling anyone who says that Europe should consider limiting its immigration a xenophobe, a racist, or a bigot, is highly unproductive. What many on the Left do not have any tolerance for is anything against their tolerance for multiculturalism. But meanwhile, they'll tolerate the sexism and homophobia of brown skinned Muslims because they're an "oppressed" minority in the West.
This level of hypocrisy is madness.